Welcome To
The Great Northern Exhibition
September 22,23,24
2023
Bounty From Our County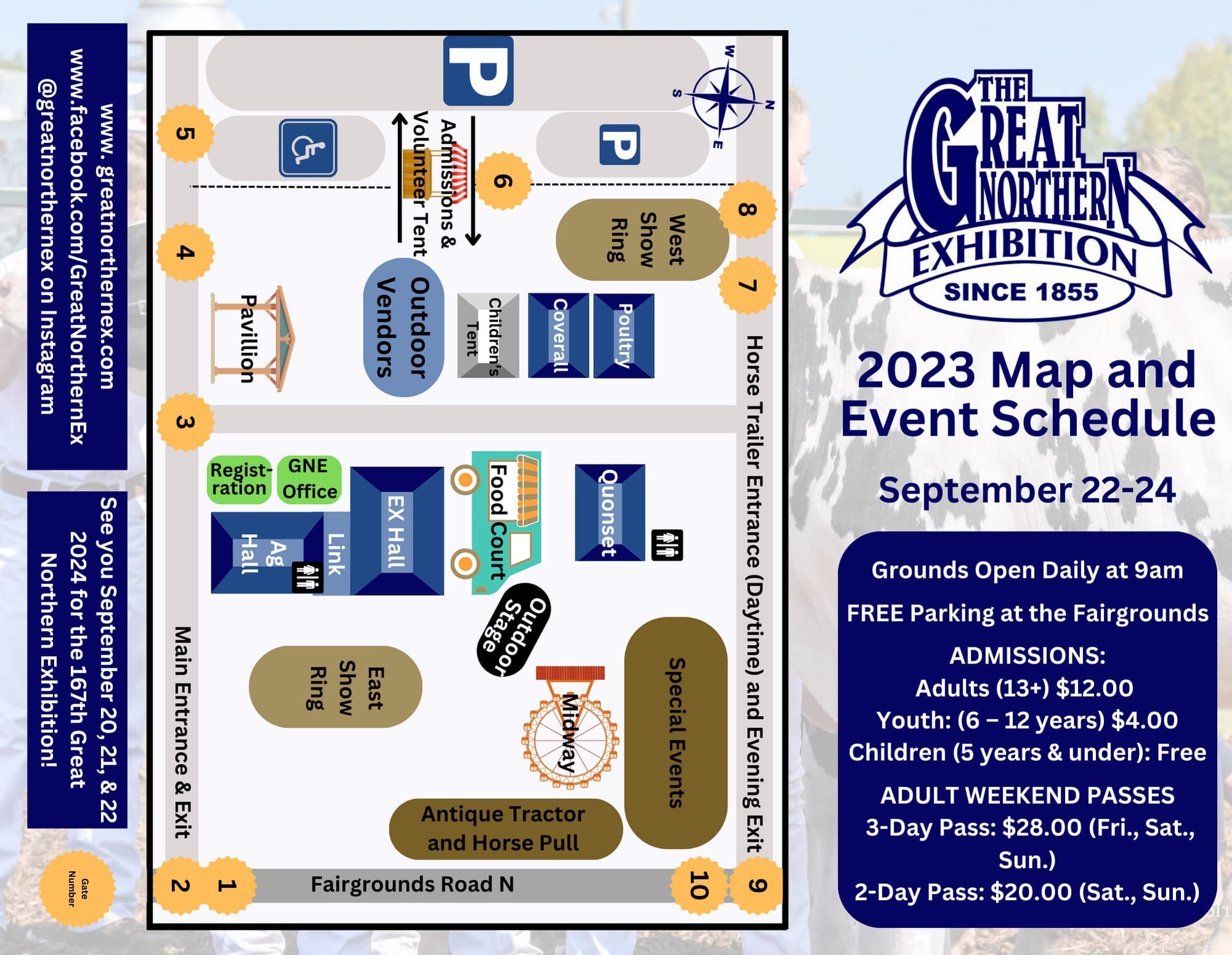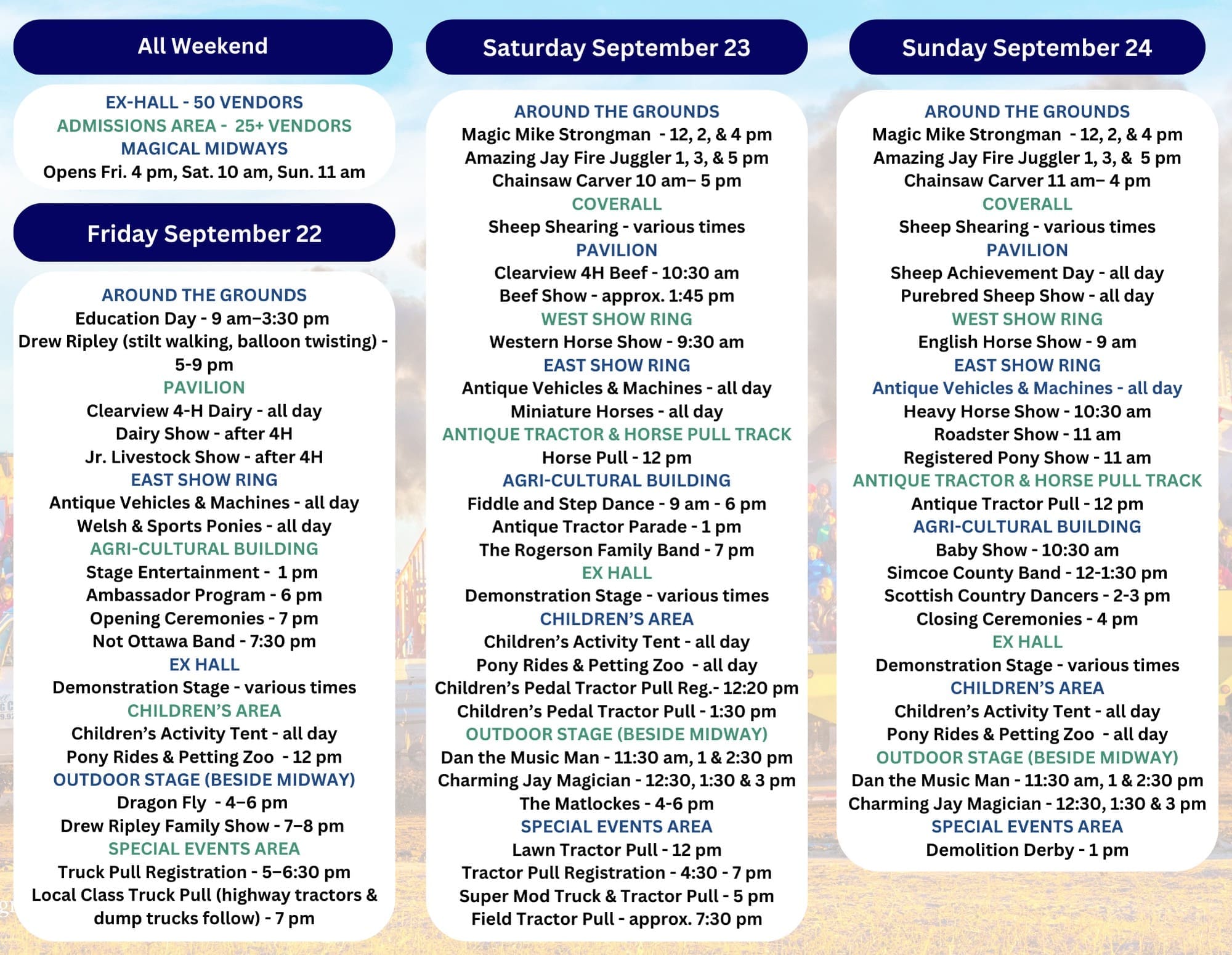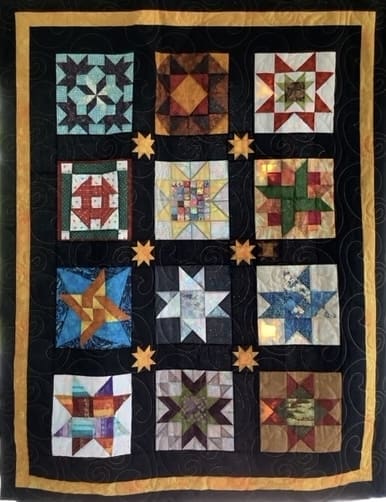 Quilt Raffle
Check out our 2023 quilt raffle grand prize quilt! Put together by our homecraft committee, the quilt is made up of squares from volunteers in the community! Be sure to buy your tickets fair weekend.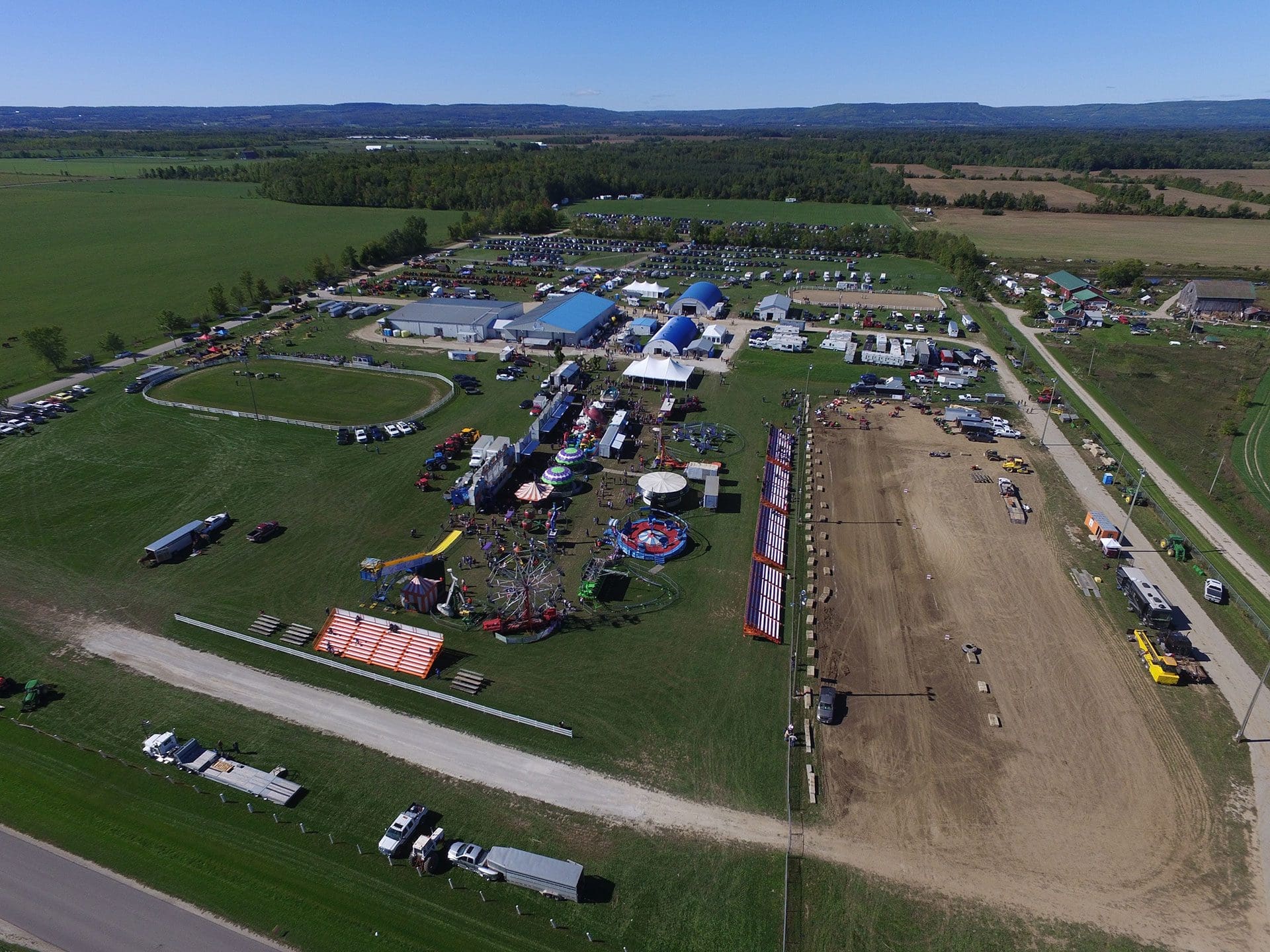 Since 1855
History
Our fair started out on property in Duntroon in 1855, later moving to Collingwood and since 1984, on Fairgrounds Road in Clearview Township. One of the Anniversary projects was establishing a plaque, at each of the locations with a brief History of the time spent at each. All this and more will be available for easy reading in the GNE History Book, researched and compiled by Marie Cruikshank, edited by Dan Needles and available for sale.
To mark it's 150th anniversary, the Collingwood Agricultural Society published Come to the Fair a history of the GNE from its beginnings in 1855 to the present day.